I'm Aimi, when I'm not in the pool teaching, I love nothing more than spending time with my two little ones and my family, be it a trip to the beach, a walk in the woods or an adventure in the campervan.
I first fell in love with Water Babies when I took my son for his very first lesson at just 7 weeks old.
I walked away that day saying "Wow, I would love to do what that lady is doing!" and here I am now teaching what I love most. I remember the excitement I had dancing around when I received the call to say I was going to be a Water Babies teacher, the butterflies I felt when I received the email to confirm my training dates and I still remember wearing the proud smile that I wore on my face when I taught my very first lesson.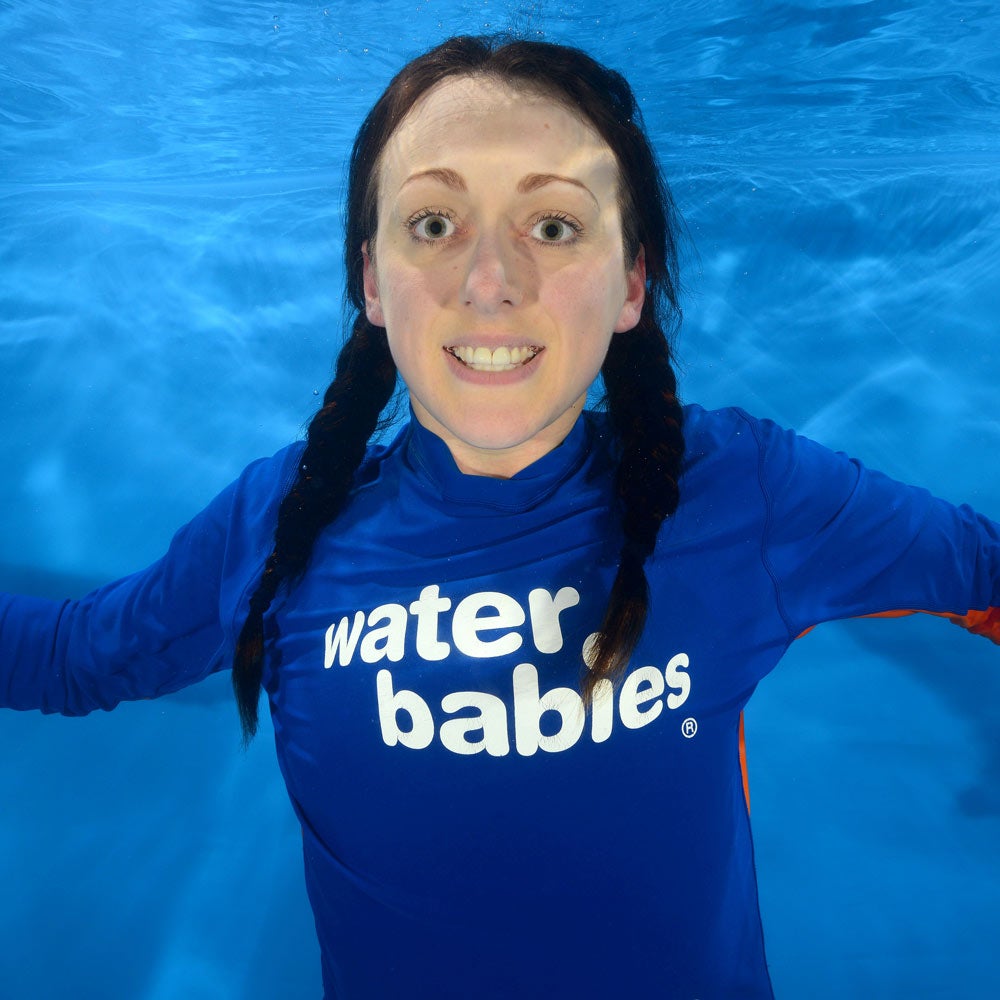 Teacher training must be one of the hardest yet best experiences of my life...
From arriving at head office, to making friends for life, all the learning and practising, laughter and tears and everything else in between to Meeting Paul and listening to his amazing story and most of all instantly being made to feel part of our big Water Babies family. It will forever be one of the greatest moments of my life.
Teaching all our amazing little superstars is a rewarding job in itself but knowing that the skills they've learnt could save lives is the biggest reward of them all. To be the first teacher to those tiny babies and watching them grow into water confident toddlers. From seeing them on that very first underwater swim to watching them swim across the pool unaided, holding on and climbing out to safety all by themselves.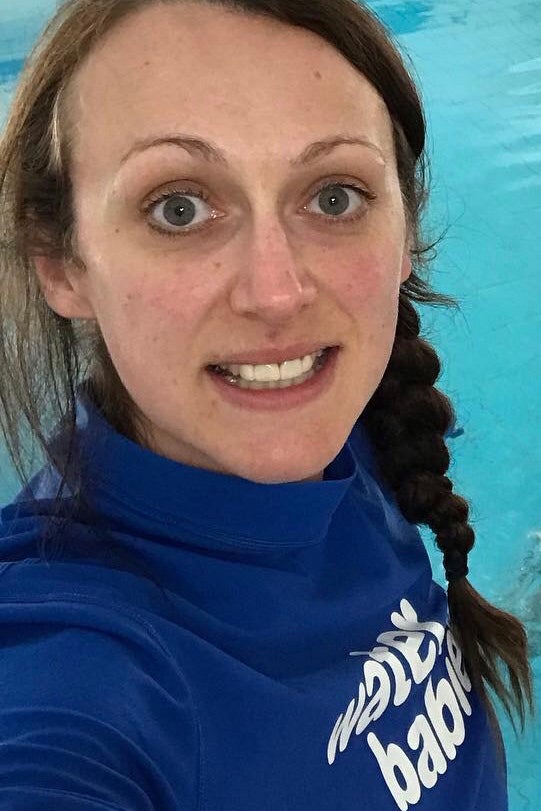 We all know there are many benefits to baby swimming, and I love nothing more than seeing the bond between carers and babies in my pool...
It's that little bit of "you" time which makes for great bonding time to share together and to enjoy. I see those proud smiles on Mummy's and Daddy's faces and hear the giggles and laughter from little ones having the splashiest time of their lives.
The Water Babies programme is one of a kind and I'm lucky enough to share the Water Babies experience with all my babies and Carers. Every time that I put my teaching top on I do it with pride.
When I'm wearing my top, I feel like a superhero and that's because I have the best job in the World.