Amelia's incredibly successful aquatics journey started in 2006 when she started Water Babies, with Janice, aged just 3 months old! Being an Aquarius, she was destined for the water and was a natural "water baby" in every sense of the word! Every week, she would gladly be passed to Janice and would often cuddle her whilst mum entered the pool – she was nicknamed "cuddles" as a result.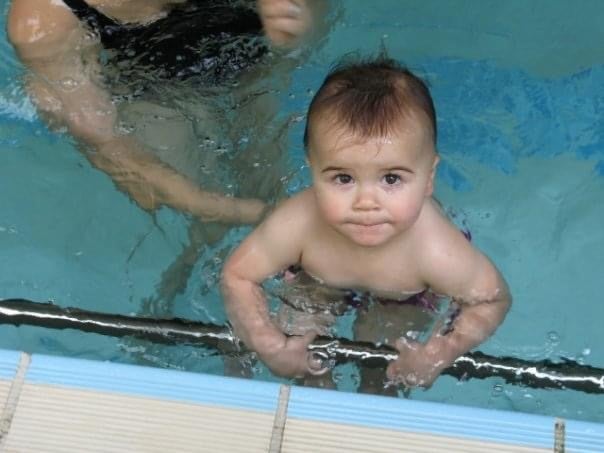 Amelia started swimming at Water Babies and took to it like the proverbial duck… her love of swimming was ignited and has continued to increase from those very first days. Not only did Water Babies encourage her love of water, but it also taught her the fundamentals of swimming and valuable water safety techniques – all delivered in a fun and safe environment.
This was helped by the wonderful relationship made with Janice in those first moments, and throughout her time at Water Babies, which has enabled Amelia to become confident and assertive in going for her goals. As Amelia progressed through the programme with Janice, she would quickly pick up new water safety skills and her confidence grew – she would often like to be thrown in from the side and was selected to demonstrate skills to others.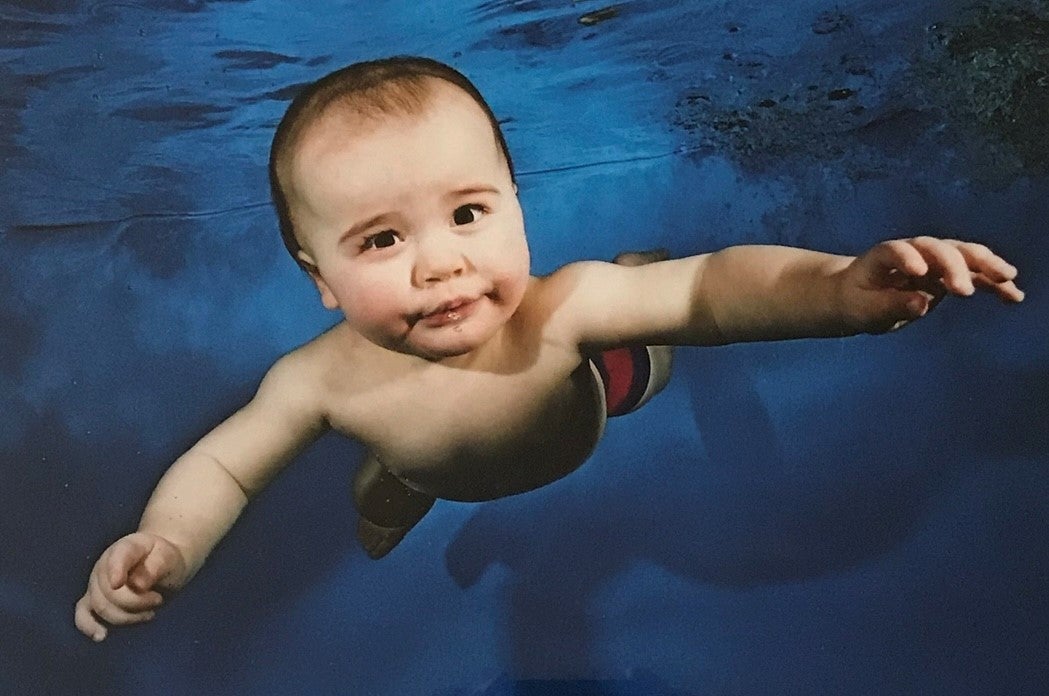 Amelia's aquatics journey did not end with Water Babies. She began swimming lessons at Swimrite, Halifax, where she continued to gain confidence and develop her swimming skills, under the guidance of Julie Beaumont. In 2012, at just 6 years old she joined Halifax Swimming Club, where she began her competitive swimming journey. During her time at Halifax SC, she was introduced to water polo and was provided with opportunities monthly to experience water polo.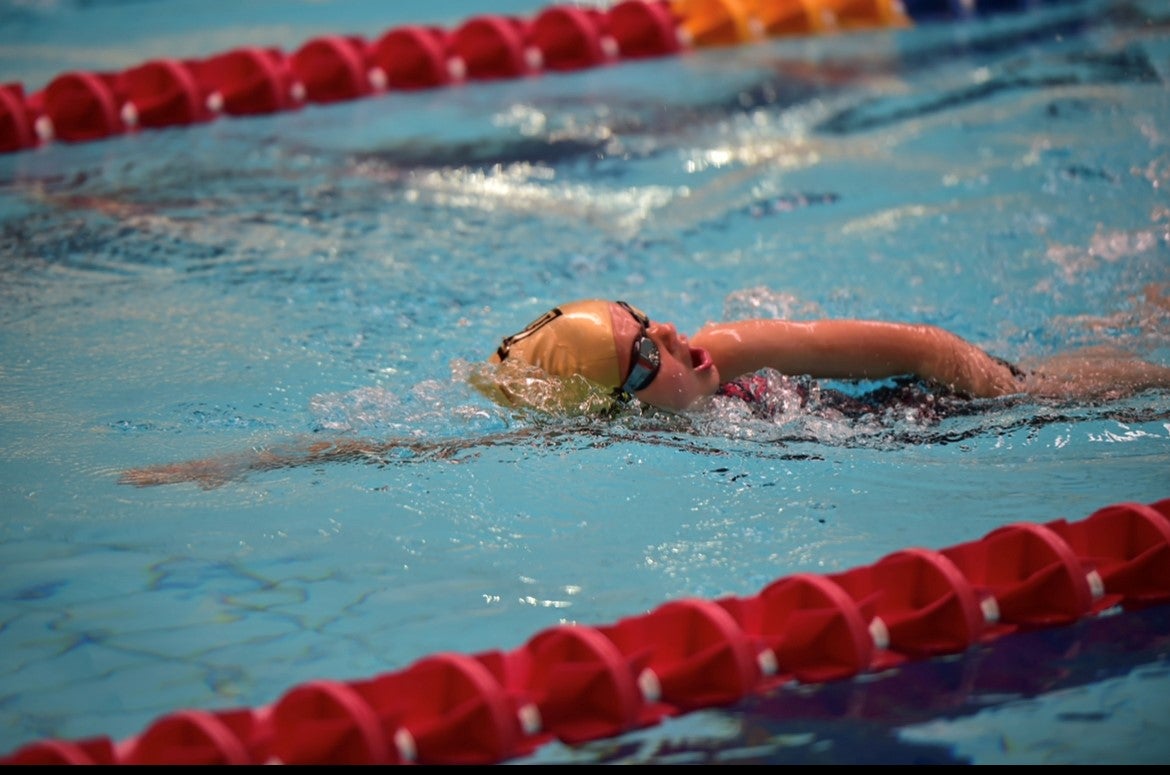 It was when Amelia joined her secondary school, St Bede's & St. Joseph's Catholic College, Bradford, aged 11, that Amelia began playing water polo competitively. This was made possible due to the facilities available at school and the time dedicated in the PE curriculum in providing all students access to swimming and water polo. It was Matthew Wright, who teaches swimming and coaches waterpolo at the school, who saw Amelias potential and encouraged her throughout this journey. During her time at school, Amelia played in many English Schools Swimming Association (ESSA) competitions, often playing up from her own age group. The school have been successful across all age groups, regularly placing in the top 4 schools in the country - not bad for a state school!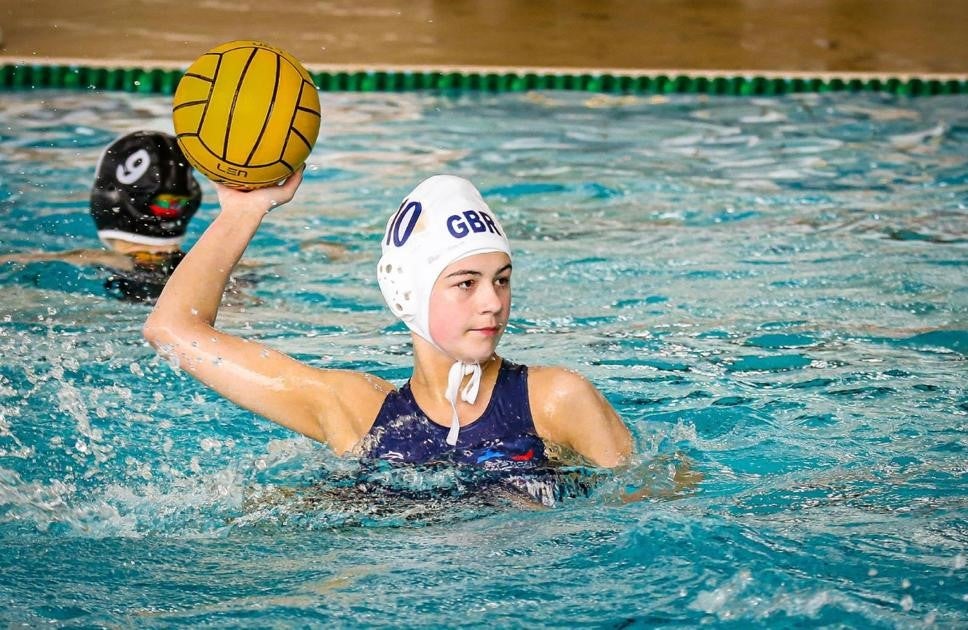 In 2019, aged 13, Amelia was asked to join City of Manchester water polo club and at that point, she switched fully from swimming to water polo. In December of this year, prior to lockdown, Amelia helped her North East team win the Swim England inter-regional competition!
2020, lockdown hit, and hit everyone hard, but that didn't stop Amelia…she would often be found in the garden pool swim training with a bungee rope tied to a tree/around her waist, or even throwing a ball against the rebounder…or the wall – she even took up open water swimming at Sale water park for a short spell when pools were closed but outdoor activities were allowed!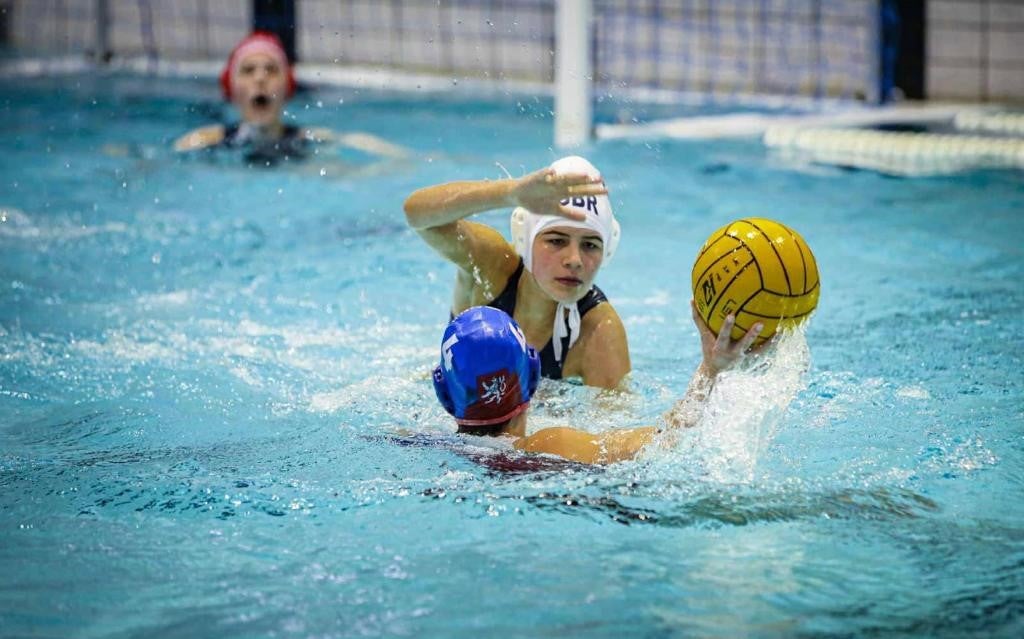 Since joining City of Manchester water polo club, she has gone from strength to strength and is now training with her own age group and the Senior women! It is under the expert guidance and encouragement of her coaches Theo Nousios, Izzy Howe and Matthew Wright that have enabled her to progress so rapidly in the sport! In July 2021, Amelia was selected to play for City of Manchester Women's team in the British Championships festival in Cheltenham.  City of Manchester qualified top of their group which put them straight into the final where they finished in top spot.
In October 2021 Amelia was selected for the new Under 17's England water polo Squad. However, the pinnacle of this exciting journey so far must be her selection to represent Great Britain in the Under 17 European Nations Waterpolo, in the Czech Republic, in April 2022.  GB finished a respectable 4th in a tournament that the girls were playing up a year. Amelia is continuing to work hard and develop her skill set and strength, with the hope that she will be selected to represent GB in her own age group tournament in 2023.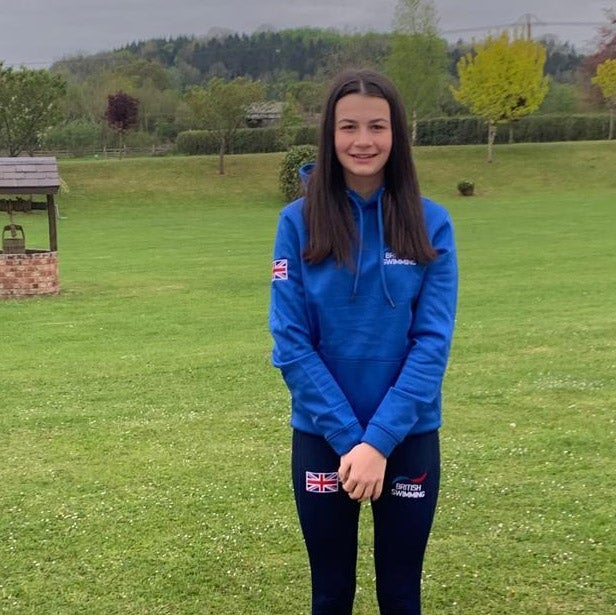 This has seen her go from a true water baby to a GB U17's water polo player, with ambitions to make a career in the sporting sector with the hope of herself, also becoming a Water Babies instructor in the not-so-distant future!
The memories of the activities and songs from Water Babies are still with me to this day, and I would certainly recommend Water Babies to anyone and to start them young. It is so sad to hear recently in the news about how many children are leaving school unable to swim; swimming is not only a fun activity to be experienced, but also a lifesaving skill that every child should have.